Posted by Debra on 16 October 2014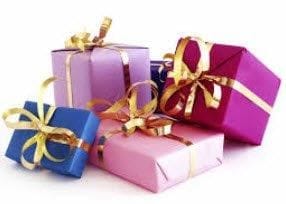 Hi it's Debra again with Christmas coming very quickly or so it seems this year. If you're looking for a makeup magnifying mirror for yourself of even a gift for another member of the family we would love you to consider our range.
I wanted to give you some points to help make your online purchasing for a Makeup Magnifying mirror helpful and worry free. The market has been flooded with magnifying mirrors and we would love you to buy from us here at My Health and Beauty first.
It's important to us you do have a good experience buying online and I wanted to make sure you know how to look at all the information and make a good decision.
This hopefully will give you a better experience than what online buyers who have called us for advice of late.
In all fairness it seems that much of the dissatisfaction has come from customers who bought a "bargain" on EBay. We have noted also that whilst Fishpond looks to be an Australian website it mostly just represents American companies. With that in mind please read the fine print on this site as you will find that whatever the brand magnifying mirror you receive, it will be the American version. If it needs to be plugged in then it will not work on Australian power. Often on these sites there is a small disclaimer to say the mirror has passed all regulations in country of manufacture.
Our callers have said they used a travel adapter to get around the "funny plug" The mirror failed because you can't put 240 volts Australian power into 110 volt American, that's more the twice the voltage and a very easy way to get hurt.
You should also note that many of the sites you see online have their price set in US dollars and just lately it has become an expensive exercise. For example a US $89 mirror will cost $101.78 plus fees and charges. Not such a bargain after all.
I mentioned earlier about customers who bought from eBay which in some cases you can get a good deal. Enquiry levels on the phone and through the My Health and Beauty site lately have really jumped up regarding replacing a globe or broken magnifying mirror missing parts. We have been asked also what they could do after receiving an electric magnifying mirror with an American or English plug on the end. They found trying to get this sort of issue fixed there was almost nobody they could talk to for solving their problem. In all cases we have tried our best to help, who knows they may come back to My Health and Beauty where our loyal customers don't have those issues. It might be a global village where you can now access lower prices, with that come less desirables in products and companies with no standards chasing a fast buck. Here in Australia we seem to be easy pickings.
One great tip I can give that really will help you avoid an online overseas purchase is Don't just look at the picture read all the information so you can make a better decision. If you can't see the plug then ring or email and ask if you don't see in the description what type of plug. What is the voltage? What size is it?
Of late we have seen many sales on the electric plug in LED mirrors from overseas and they look a great price it seems the LED light fails rather quickly. We have had a couple of hotel related stories where they purchased overseas had them installed and within a year all were thrown in the bin after the LED lighting failed.
My tips to help you not make a mistake are
Don't buy a mirror by just looking at the image.
Read all the specifications, If electric is it made for Australia 240 volt. What sort of plug (3 pin)
Can you pick up the phone and talk to somebody. Preferably in Australia not overseas.
Can you exchange ?
Can you get replacements if you lose a little chrome nut or break the glass mirror?
Watch out for Australian or US dollar pricing.
If your mirror gets broken through careless freight handling make sure it is easy to get it replaced.
I hope you have enjoyed this small piece of advice. Remember Keep smiling have fun and do your best
Debra