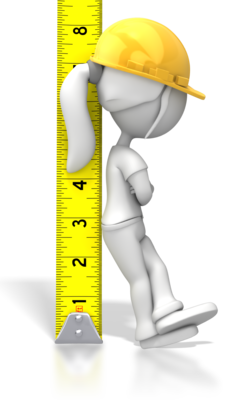 Hi and welcome back, we have great news this week with two new wall mounted mirrors coming into stock.
Here at MHB we know from enquiry levels,the new to our range square magnifying mirror JK101 will be a hit in any bathroom. Also this week the wall mounted Chrome 10x double sided magnifying mirror is back in the store. This week I thought we would offer a few points to help you when considering a magnifying mirror for your bathroom.

Guess it's one of those unspoken things that magnifying mirrors are more associated with women more often than not, however men use these mirrors too. They are as conscious of their appearance as any woman is. Regardless of whether you are a man or a woman, how do you determine which is the best mirror for you? Well, it isn't easy, considering you could have round, oval square or rectangle shapes, and in finishes chrome, gold or nickel. Then there is double or single sided, magnifying, lighted or non lighted, vanity, wall mounted or travel mirrors and finally you can choose from 1x magnification up to 15x.

A good start would be to see what sort of mirror fits with the décor of your house. Choosing a magnification is purely a personal thing as it depends on if you wear glasses or contacts or your just need a little help as you get older. As a general guide when you first start out a 3x works very well if you are middle aged and wearing glasses the 5x to 7x is the best range.
The next best range is 10x which sound a lot but really once you have one you will never go back it's that good. So don't just perceive it's for the older generation. To have any sort of magnifying mirror makes it really great in the mornings when you can put the makeup on with ease, shave or put on your contact lenses without difficulty.

When choosing a magnifying mirror for your bathroom you must consider how good is the lighting? If it's not as good as you would like then maybe choose one of the halo lighted models. These mirrors throw a beautiful even light right across you whole face. If your lighting is fine or you can have natural light in the bathroom then many of the non lighted models will be just great.
The next decision is should you get a vanity or a wall mounted model. For some the decision is generally made easy because you rent and we guess the land lord would not take kindly to holes in the wall when you leave. We can guarantee you will not leave your mirror behind. When choosing a wall mount mirror then consider the location and if the mirror has room to swing into an advantageous position for use.

Going the way of a vanity mirror gives you options to use the mirror in any room in the house although feed back tells us the teenage daughters are a problem when you can't find your mirror.

Finally when choosing a travel mirror you need to consider if it's a daily use type in your handbag, you will need to consider its size or if it just goes in the overnight travel bag where you can have a bigger size. The only remaining consideration is the stand that the travel mirror is mounted on. A multi position height adjustable is best.

We hope that's helpful information for you and until our next update

Remember to smile and have a great week.
Debra