Posted by Debra on 28 January 2014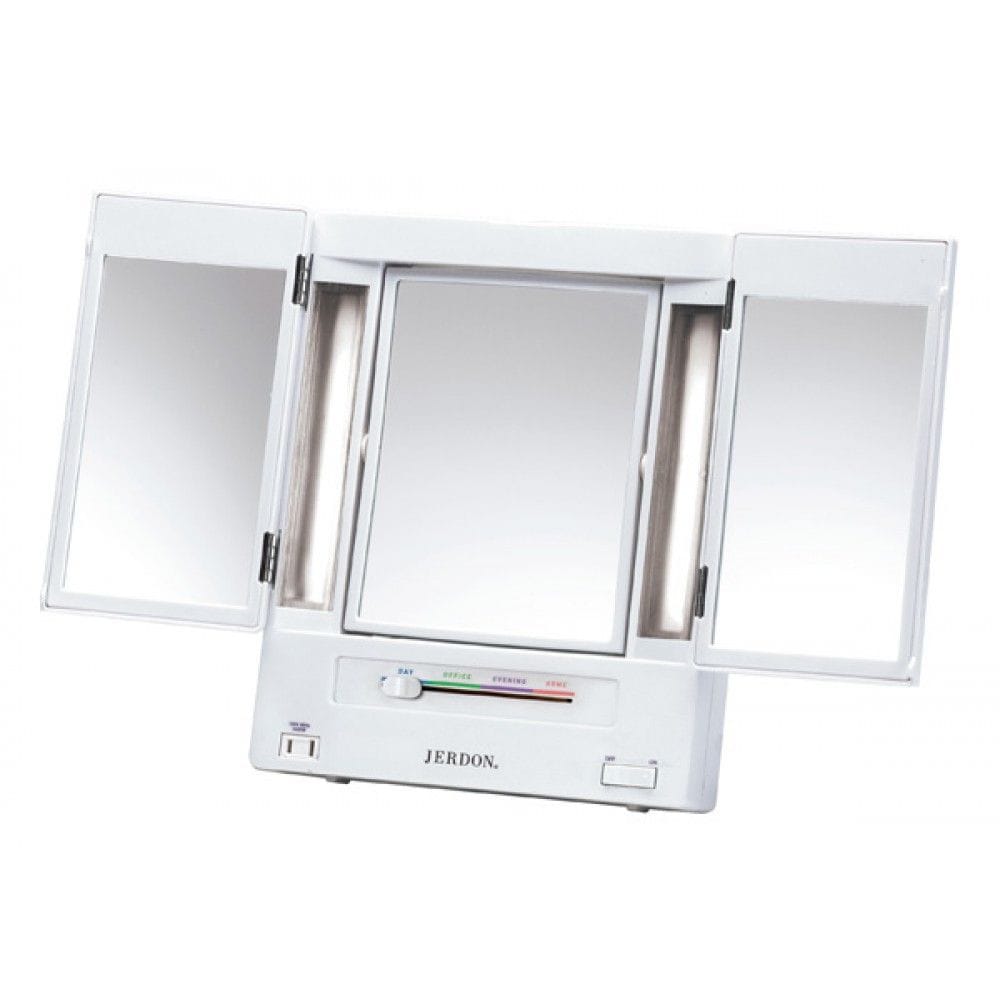 Hi Everyone Happy New Year we hope you all have a wonderful 2014.
Our team here at My Health and Beauty have been working very hard during the holiday break to bring you insights, new product lines and talking with our suppliers to find out what are the latest trends in the US and Europe in magnifying mirrors. During the break we have uploaded our new site hopefully it's a lot easier to use. There are still a few bugs to sort out with the mobile site and the Twitter, Facebook connections once that's working well please "Like" us on your Facebook page.
This year we will add some competitions to find out how we can best help you. These will get posted on the site and the Facebook page. There will be some great prizes on offer so keep an eye out and be ready.

The MHB team bought home some wonderful insights and a couple of new models that will be posted online into the store when they arrive in May this year. The biggest selling mirror in the US ever since magnifying mirrors were produced commercially is the TriFold which is a 3 sided lighted magnifying mirror. It has been updated in terms of looks and most importantly has been specially made for us here in Australia to take 240volt and the correct power plug. What excites us about this model and we believe to be the only model in Australia that can do this is it has 4 different selectable color range options. That means you can choose the best light setting in terms of color that suits your face.
Normally all LED magnifying mirror have a very traditional stark white with only some of the better models offered in a softer light. See our LED88C. Our HL Halo models use an incandescent globe which gives the best natural look. Now with the Trifold you will be able to have the best of both worlds. Just select the color lighting that works best for you.
The style of Trifold allows for you to not only use the main mirror but allows you to fold out the sides which gives a panoramic view giving you the option to see how you look overall.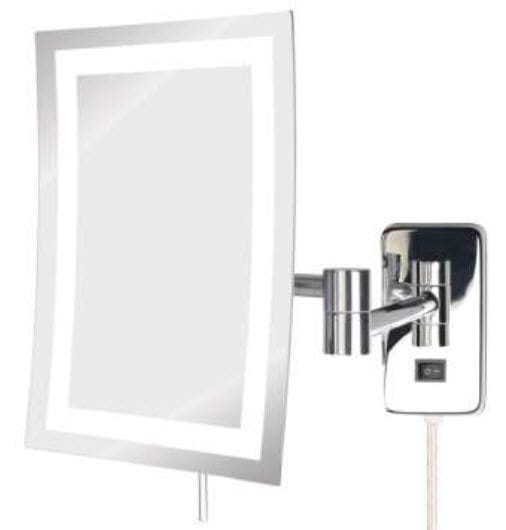 This new model will come in a 5x and 1x magnification setup which is considered the middle of the road in terms of magnification and generally the most popular.
MyHealthandBeauty have been told we can expect this mirror in Australia around May this year. This is around the same time the new LED Lighted Rectangle wall mount mirror will be introduced into Australia. This is a very stylish magnifying mirror as previous models always looked heavy and even clunky. The LED version makes it a style that has proven very popular in the US over the last 12 months since its introduction. The size is 16.5cm wide and 22.5cm high gives excellent coverage of the face I'm sure you will agree.
Its LED lighting setup is unique and with long life bulbs and very little energy usage makes this wonderful addition to our wall mount range of magnifying mirrors with lights. Finished in Chrome with a double movement arm that reaches 39cm it can fold back flat on the wall will make this this magnifying mirror very popular for those who like to install the mirror inside a cabinet.
Until my next post keep smiling and keep working on your plan for a great year.
Debra