Posted by Debra on 20 September 2012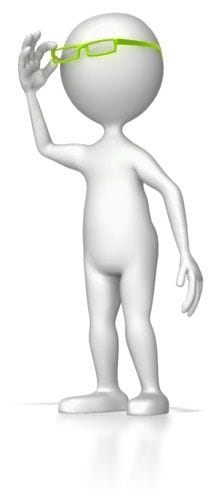 Hi everyone once again its Debra again.
It's hard to imagine mirrors have been in use in one form or another for thousands of years, at first it was just a pool of water, then a piece of polished stone or metal, thankfully today's mirrors are really clear and very helpful when using a magnifying type of mirror.
Although mirrors are more associated with women, men will use a magnifying mirror also and not just through being conscious of their appearance. There are many good reasons to have a lighted magnifying mirror in your home such as the NGLED410.
Let me explain some of those reasons and why I suggested what basically is the best mirror in our range.
Many people need glasses these days, and with age, the problems only get worse.
Like myself I suffer from ophthalmic eye issues. The NGLED410 is a 10 times magnifying lighted mirror, it has a clean clear white LED light which is excellent when needing to clean excess oils from the glands in the eyelids. That's something you need to be very careful with on a daily basis and it's so easy to damage an eye. The same goes when there is an eyelash that that gets lodged partially in the eyelid.
A 10 times magnifying mirror of this quality can help you see clearly to attend to any issues one might have in this area of personal health. Your normal mirror or one with a lesser magnification will not be good enough for a person with any eye health issues.
Aside from eye health conditions just putting eye liner on or inserting contact lenses in correctly when using this 10x mirror becomes very easy. If you're a man and you use this mirror to shave with, then I can guarantee you will never miss a stray whisker.
Finally the NGLED410 vanity lighted magnifying mirror is very elegant to look at with the satin nickel finish. It fits right in with any kind of décor, and will certainly stand out as the feature in your bathroom. Its practicalities are excellent being double sided mirror meaning 10x and 1x normal magnification on the reverse side.
The best part being it's portable and has duel power arrangement meaning it can be used with just 4 "C" size cell batteries which means you can walk from room to room in your house if needed or just plug it into a power point.
The LED halo light with halo meaning the outer rim of the mirror throws a nice gentle glow on your face really giving you the best benefit as many bathrooms do not have great lighting. All those shadows and strange colors disappear when you use a mirror like this one. This magnifying mirror is halo lighted on both sides.
Just another idea for Christmas I will cover many more over the coming weeks.
In the mean time SMILE : ) and have a great week
Debra